I was out of office the past two months on a business trip, and Google released the location app My Tracks 2.0 version during that period of time (now available on Google Play). So I wasn't able to write something on that in time. This is not a major upgrade, but quite controversy. This post is kind of late, but better late than never.
My Tracks made its debut in 2009. It's a piece of open source app designed to track cell phone owners' paths, trips using mobile GPS (including coordinates, speed, elevation and distance etc). If you have a GPS enabled Android phone, you could track all your outdoor activities using the app. As a matter of fact, Google once used it to record the tracks of HTC- Columbia in Tour of France. Later it's also used to record the tracks of ski.
If you ever read my blog, you may know that I once introduced an app called Map My Tracks. Well these two apps are all intended for the same purpose. However Map My Tracks is not available to Android devices, so I never have a chance to try it. But My Tracks works terrific on your Android phone, and it's from Google!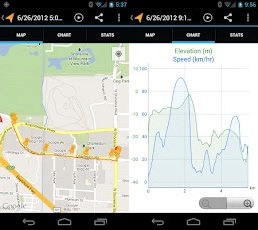 Once finish recording your trip, you can play it back on Google Earth for mobile. You can also share your tracks in a few ways later to anyone you wish:
1 Upload it to social networking sites such as Facebook, Twitter and Google+ etc.
2 Post it on Google Maps, or Google Docs, or Google Fusion Tables, all are Google products, or
3 Save it as a .KML, or .CSV or TCX file and send it to your friends.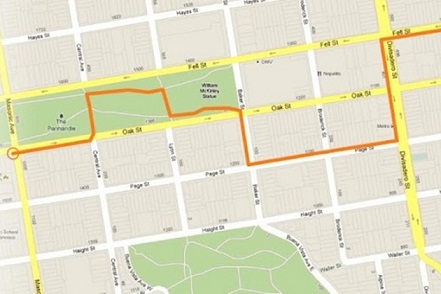 Compared to the previous version, My Tracks 2.0 has some new features, including a new UI, improved charts and additional statistics for evaluating performance trends. If you are a biker or hiker, this app could help you greatly.
Although the new version has some handy improvements and features, many reported that it's less accurate and stats are incorrect. Others even said it's less reliable and crashes from time to time.  What's more, some useful functions were removed. Many are really confused.
I do not have the time to test it myself. But I will share my thoughts on this app later. Anyways, it's time for Google to face these issues now although My Tracks is a less-known and less popular app. At least, test the new version before rolling it out.